Will campaign for Shivpal.....
Will campaign for Shivpal first, Akhilesh later: Mulayam
Mulayam Singh continues to be cut up with son Akhilesh Yadav and has once again favoured brother Shivpal Yadav over the Uttar Pradesh Chief Minister. The SP patriarch, who is yet to hit the campaign trail for the assembly elections, said on Friday that he will start with campaigning from Jaswantnagar for Shivpal on February 9, ANI quoted him as saying. Shivpal, a four-time MLA from Jaswantnagar, is a nominee from the same seat. Mulayam added he will campaign for Akhilesh "later".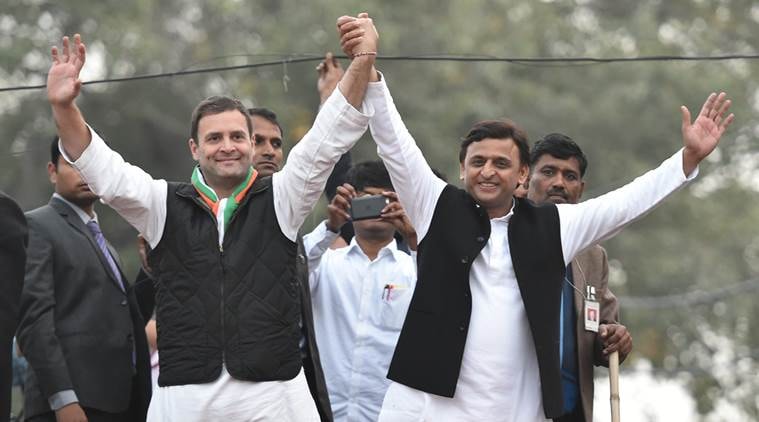 Mulayam had earlier ruled out campaigning for the Congress-SP alliance hours after Congress vice-president Rahul Gandhi and SP national president Akhilesh held their first joint press conference and roadshow in Lucknow on January 29.  The SP veteran believes that the party is capable of winning the assembly elections on its own and blamed the SP for agreeing to concede 105 seats to the Congress as part of the seat-sharing agreement. Later, however, Akhilesh claimed that Mulayam would campaign for the alliance. "I am sure Mulayam Singh Yadav will campaign for us," he said.
Will start with campaigning from Jaswantnagar on 9 Feb for Shivpal, will campaign for Akhilesh later: Mulayam Singh Yadav #UPpolls

— ANI UP (@ANINewsUP) February 3, 2017
Apparently feeling sidelined in the party, Shivpal Yadav has already threatened to float his own party after the election results. On his absence from the party's star campaigner list, Shivpal had told the Indian Express, "I am contesting and campaigning for myself." Earlier, Ram Gopal Yadav said it was "immaterial" whether Mulayam campaigned for the alliance or not for the assembly elections.
Uttar Pradesh will go to polls on February 11. Counting of votes will begin on March 11.
Source: Indian Express
Comments
comments