Kendall Jenner Faces Backlash Over Vogue India Cover
Now while the average person may still find themselves jealous of the reality-star-turned-model, Kendall Jenner, we're pretty sure she's feeling the heat and would rather exchange places with us, normal, mediocre sorts!
Ms. Jenner has had a rough few weeks, what with her exceptionally badly thought out Pepsi commercial, her unknown fall out with longtime stylist Monica Rose, and finally her involvement with the disastrous Ja Rule run Fyre Festival.
To make matters worse, Kendall is now embroiled in a controversy over her selection as the model on the cover of Vogue India's latest publication. Many readers have responded negatively, making clear their preference for an Indian model instead. One reader wrote on the magazine's Facebook page – "Why not an Indian model there are so many??? This doesn't create the sense that India has its own beauty and character."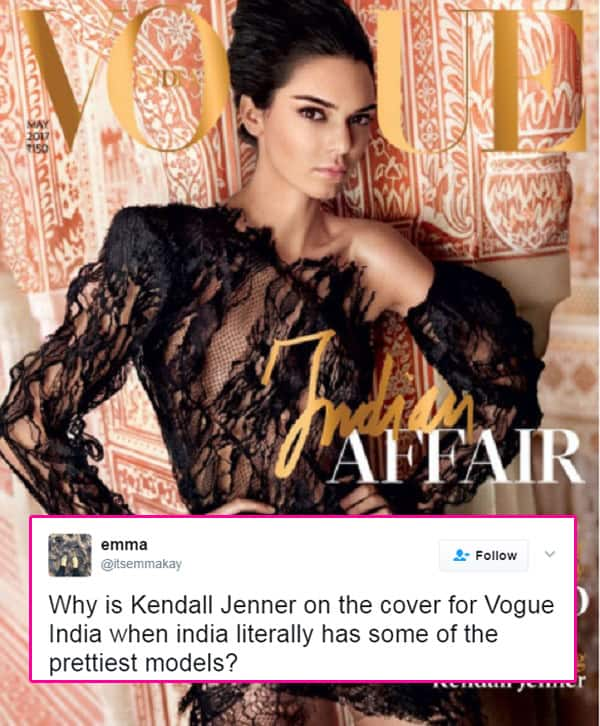 Readers also recommended that Indian stars such as Priyanka Chopra or Deepika Padukone would have served as better cover stars, especially as Jenner hadn't even considered it worth her while to promote the cover on her Instagram.
Ms. Jenner isn't new to such controversies, as she had received a similar backlash over her selection as Vogue's cover for their Spanish publication.
Comments
comments
Image Source: Mario Testino for Vogue India