Expect Tesla (TSLA) stock to break through yet again
This week will mark the first time that Tesla Inc (ticker: TSLA) reports quarterly earnings under its spanking-new moniker. That might sound like just an interesting bit of trivia, but there's a bit more to it than that.
Elon Musk's Tesla Motors switched over to simply Tesla at the start of the month in large part to reflect the fact that the company folded in solar energy services company SolarCity Corp. last year. The problem? That's about the only effect on Tesla that anyone is really sure of.
That's just one of a few important storylines that could weigh on TSLA stock heading into (and following) Tesla's fourth-quarter earnings report on Wednesday.
The numbers. Expectations for double-digit growth out of Tesla still are par for the course. The Wall Street estimate for revenues sits at $2.19 billion, up 25.6 percent from the same quarter last year. Meanwhile, analysts believe TSLA will produce a 43-cent loss — but that would be less than half the 87 cents in red ink that Tesla produced in its previous fourth quarter.
Tesla surprised Wall Street by posting a 14-cent GAAP profit (71 cents non-GAAP) in the third quarter, but investors shouldn't expect a similar performance out of Tesla this quarter. For one, Elon Musk made no bones about actively pushing the pedal to the floor in search of a third-quarter profit, with Tesla's CEO saying in an email that "the third quarter will be our last chance to show investors that Tesla can be at least slightly positive cash flow and profitable before the Model 3 reaches full production." It doesn't appear a similar effort took place in the fourth quarter.
Also, Tesla already reported its deliveries for the fourth quarter, and that number (22,200) came in 2,800 units short. Granted, that was due to "last-minute delays in transport or because the customer was unable to physically take delivery," but that still makes TSLA less likely to produce a fourth-quarter profit.
What about SolarCity?
The thing about analyst estimates for the quarter is, most of them are based on Tesla Motors figures — because most analysts aren't quite sure how to factor in SolarCity and its massive losses.
So while the consensus estimate is for a 43-cent adjusted loss, Bloomberg points out that estimates range anywhere between a $2.13 loss and a 10-cent profit. In the same report, it quotes Consumer Edge Research's James Albertine, reflecting much of the analyst community:
"We do not know how Tesla plans to report SolarCity results in the future and it remains unclear to us how peers are incorporating (or not incorporating) SolarCity into current estimates," he says. "We will await further details from management before rolling the solar panel business into our model."
Those who do have SolarCity's "contributions" factor in present some unattractive forecasts. JPMorgan Chase & Co.'s Ryan Brinkman recently maintained an "underweight" rating on TSLA stock, saying, "Our Tesla estimates appear materially changed, although this almost entirely stems from newly incorporating SolarCity's large non-GAAP losses." JPMorgan's 2017 profit estimate for Tesla is more than four times the consensus expectation for a $1.26 loss.
For the record, JPMorgan favors Ford Motor Co. ( F) and General Motors Co. ( GM) instead.
The Model 3
Analysts and investors alike will probably be much more interested in forecasts and forward-leaning comments from the company.
The biggest topic of interest should be the Model 3 — Tesla's $35,000 electric vehicle that has driven excitement about the automaker's ability to compete in a mass-market fashion. And on that front, Musk has already stoked the fires by recently announcing that the company was going to retool its Freemont, California, factory for Model 3 production. This "will allow Tesla to begin Model 3 production later this year as planned and enable us to start the ramp towards 500,000 vehicles annually in 2018" — a statement that encouraged TSLA stock investors who have become conditioned to expect delays and setbacks.
Perhaps just as importantly: "We do not anticipate this brief pause to have a material impact on our first-quarter production or delivery figures, as we have added production days to compensate." Between this, and the fact that a couple thousand expected fourth-quarter deliveries had to be pushed forward, Tesla also could be setting itself up for a boffo first-quarter outlook.
Around the world
Wall Street also will want to hear more from the company about how international expansion — another area where Tesla has been generating headlines of late — might eventually hit its top and bottom lines.
Musk recently attended the World Government Summit in Dubai, United Arab Emirates, where he announced that Tesla would be debuting in the Middle East this summer. The company will begin selling the Model S sedan and Model X SUV, and will add five Supercharger stations to the UAE's current two.
Tesla's CEO wasn't as committal on the subject of India when it was breached earlier this month, but that market could be on the menu this year, too. In response to a tweet inquiring about whether Tesla has plans to launch in India — and if so, when — Musk replied, "Hoping for summer this year." If nothing else, Tesla at least has half the engine running on that front, as the company has been taking Model 3 orders in India since April 2016.
What to expect from Tesla
TSLA shares hit all-time highs last week before pulling back in part on worries that Tesla factory workers had talked to the United Auto Workers about possibly unionizing. Still, shares are in the midst of a 50 percent-plus run since the start of December, and they're only about 3 percent off their recently reset peak.
But as long as the broader market continues to defy gravity, expect investors to be looking for more reasons to buy than reasons to sell. From that perspective, while Tesla might be in line for a modest fourth quarter, the company could telegraph a strong Q1.
If so, expect TSLA stock to snap out of its power nap and climb to new heights.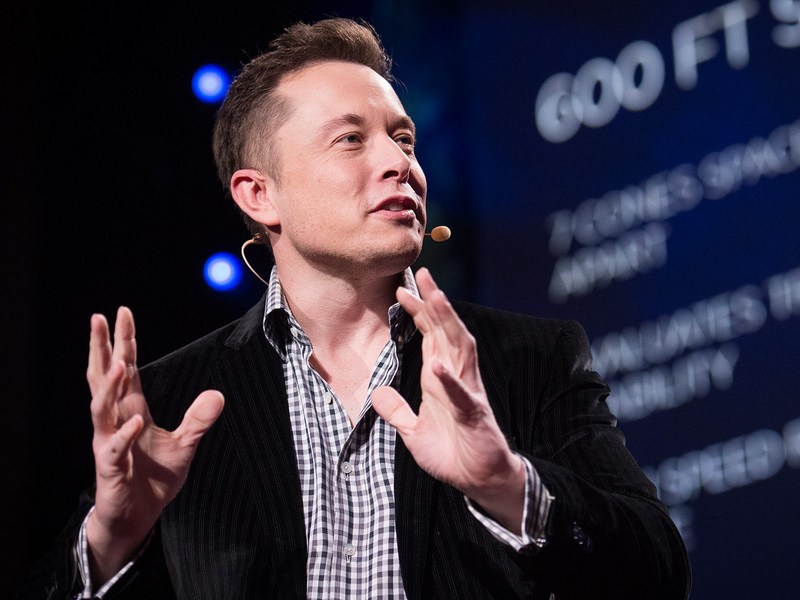 Source: US News & World
Comments
comments
Content Source: US News & World
Image Source: Tesla, CleanTechnica, TechCrunch, TED