6 Killled, 5 in Critical.....
6 Killled, 5 in Critical Condition From Quebec City Mosque Shooting; Motive Not Clear
Five people are in critical condition at a Quebec hospital this morning from a shooting at a mosque that killed six and injured eight others, according to hospital officials.
All of the victims from the Sunday night shooting at the Quebec Islamic Cultural Centre were men between the ages of 39 and 60, police said this morning.
Two suspects are in custody, but authorities have not yet released their identities and have not yet determined their motive.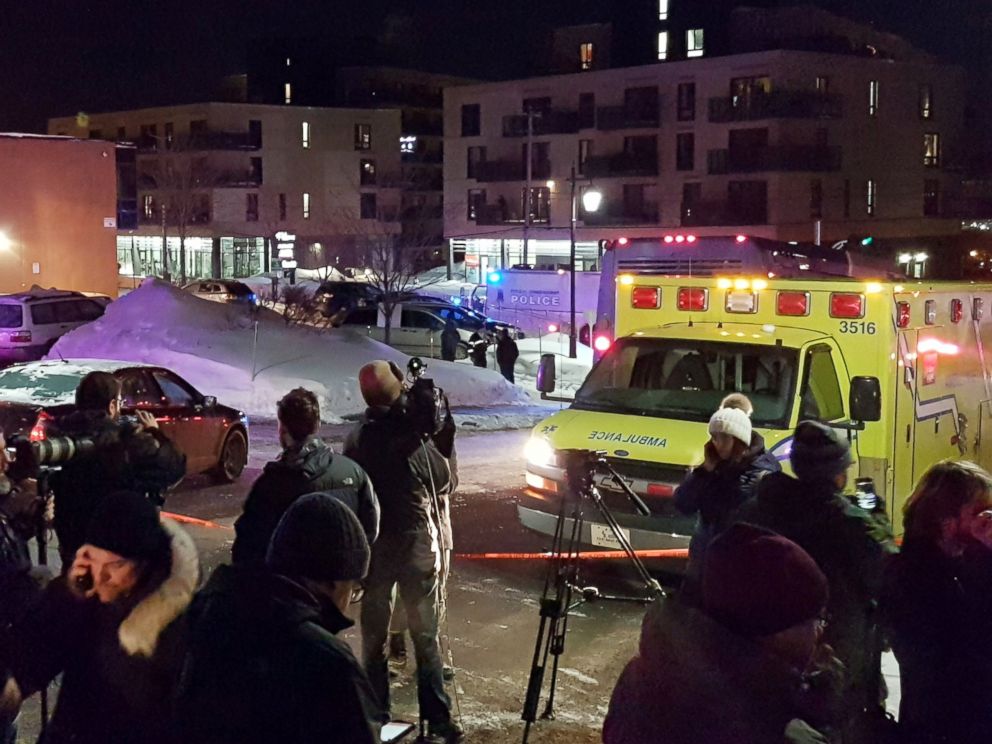 One shooting witness told ABC News that gunmen shouted "Allahu akbar" — God is great — and opened fire. The witness said he was inside the mosque when he saw three suspects walk in; he said the gunmen sounded like they had regional accents from Quebec.
Other witnesses have said they saw two suspects, and it was two who were taken into custody Sunday night. One was arrested at scene while the other contacted 911 and identified himself as being involved. Their identities have not been released as police say the investigation is ongoing.
Police said this morning they do not believe the suspects were working with anyone else.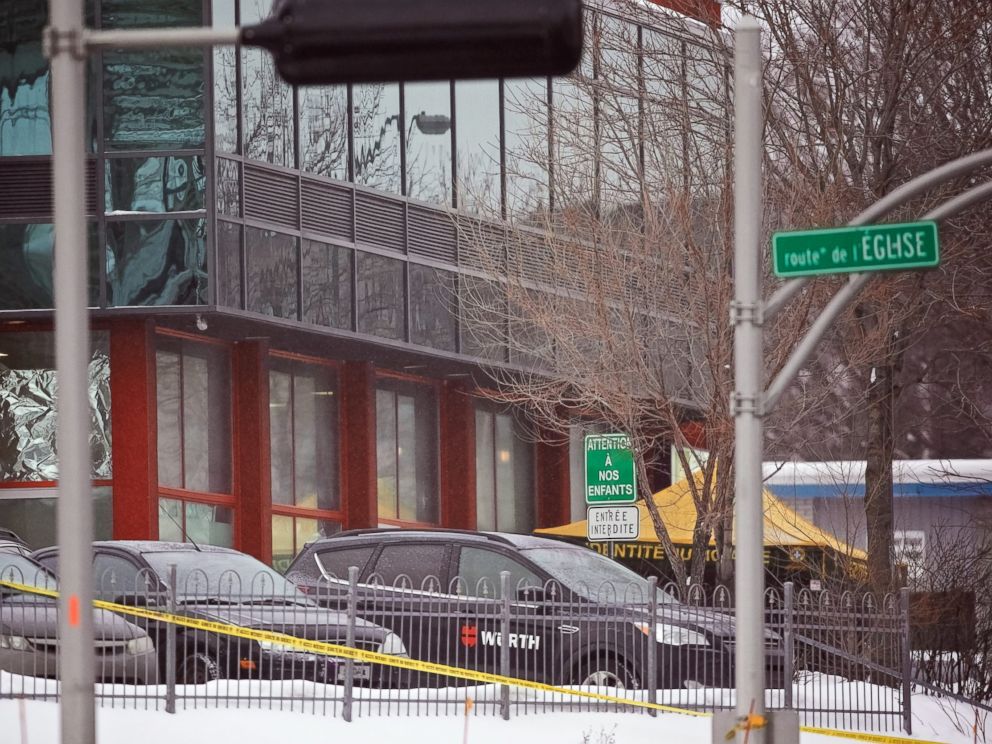 The mosque shooting came two days after President Donald Trump's Friday travel ban affecting people from seven predominately Muslim countries, and one day after Canadian Prime Minister Justin Trudeau tweeted on Saturday, "To those fleeing persecution, terror & war, Canadians will welcome you, regardless of your faith."
Trudeau called the mosque shooting a "terrorist attack on Muslims."
"While authorities are still investigating and details continue to be confirmed, it is heart-wrenching to see such senseless violence. Diversity is our strength, and religious tolerance is a value that we, as Canadians, hold dear," Trudeau said in a statement. "Muslim-Canadians are an important part of our national fabric, and these senseless acts have no place in our communities, cities and country."
Philippe Couillard, premier of Quebec, who also called the shooting terrorism, vowed to stand with Muslims in the community, adding that Quebec should not withdraw as a result of such violence and become a closed society because of the shooting, and should instead continue to welcome everyone.
The Quebec police said this morning that all local mosques have increased security.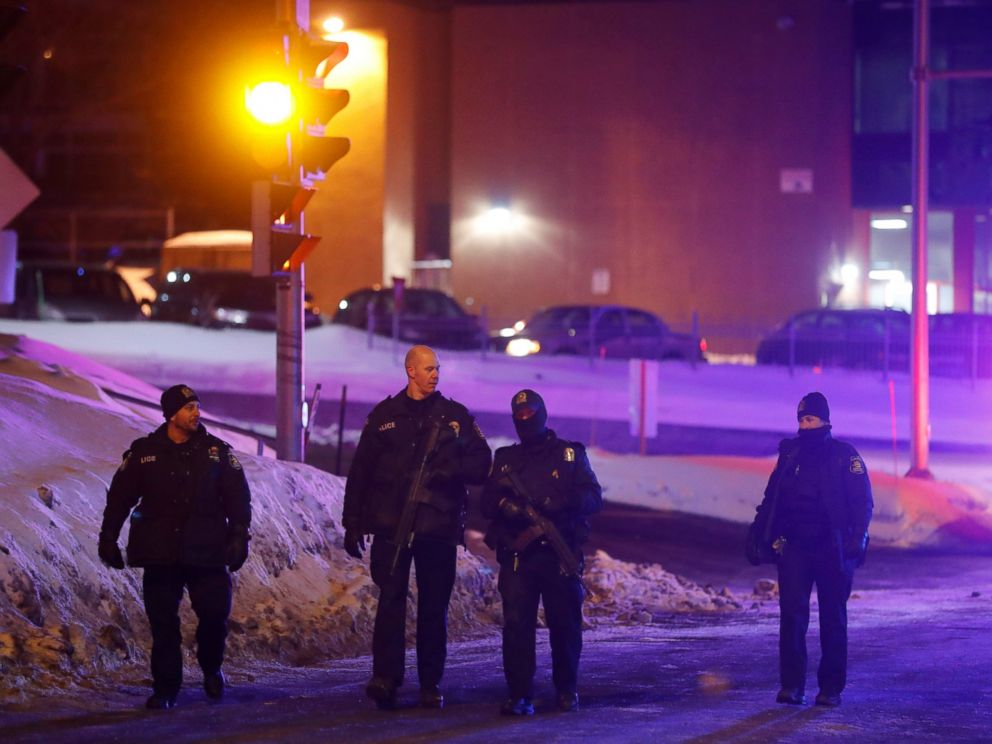 Comments
comments